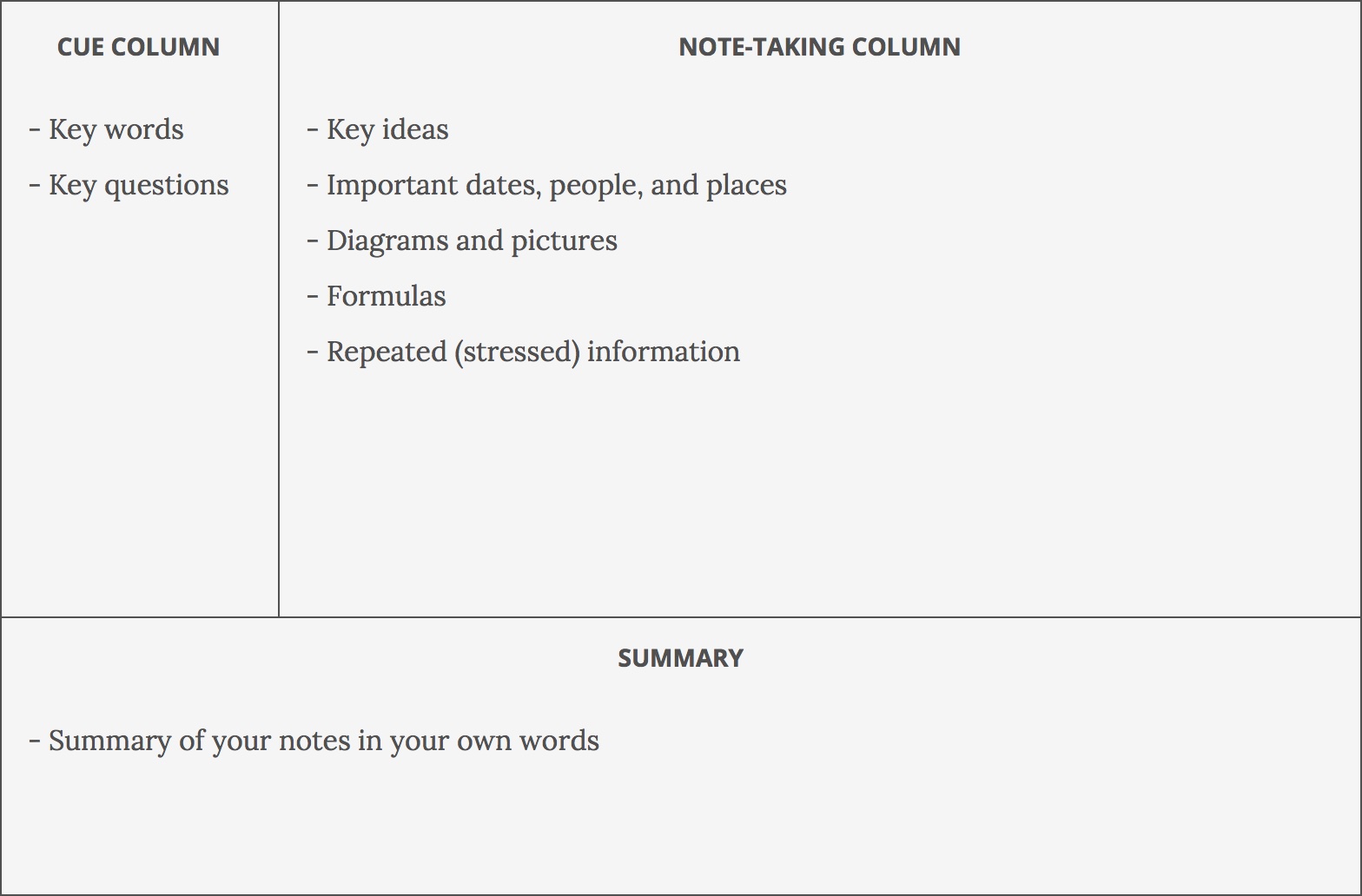 The note-taking column
With your paper divided in three distinct areas, write short sentences in the note-taking column to record the most important ideas of a lecture.
The cue column
After the lecture, formulate questions in the cue column based on your notes. Writing questions helps to clarify meanings, reveal relationships, establish continuity, and strengthen memory. Also, the writing of questions sets up a perfect stage for studying later.
The summary
In the next 24 hours, write a brief summary in the bottom area of the page. This helps to increase understanding of the topic. Now you have a concise but detailed and relevant record of previous classes.
Review your notes
Spend at least ten minutes every week reviewing all your previous notes to improve memorization. You can also try to quiz yourself covering the note-taking column and trying to ask the questions on the cue column.
See it in action
Here's a short video detailing this technique.